MAXIMIZE YOUR ROI WITH DOODLE VIDEOS
NARRATE YOUR STORY IN YOUR OWN WAY
Why will you hire us?
When you hire us for Corporate Doodling videos, you get the top-class Whiteboard, Greenboard, Blackboard, and even GlassBoard animations all under one roof. Period. Why go anywhere else?
Our Corporate Doodling Services include:
Based on your product or services we craft a storyline that gets converted to a storyboard, showing all the keyframes of your animations with text (with up to two rounds of revisions)*
Based on your budget and readiness of requirement, the style will be adapted – Classical hand-drawn, Digital Real-time or Automated Animation
Available in 3 variants, Full Black/ White, Green/ White, or Mix bag colors.
All delivered with professional project management
NO PLAGIARISM GUARANTEED
*Storyboard is created as special services
SIMPLE & EASY TO UNDERSTAND Pricing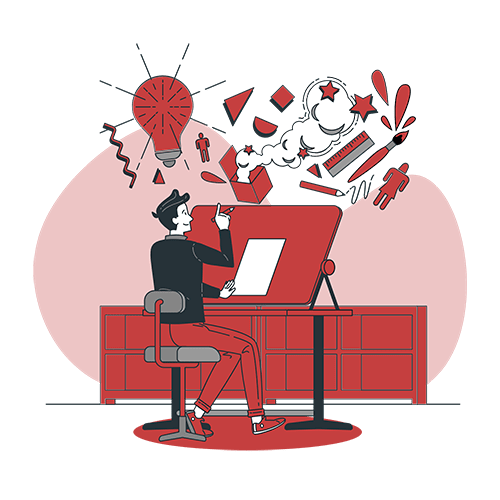 Here is a simple breakdown of our Corporate Doodling pricing:
Crafting Overarching Storyline (Script) (for 1 min video) – $179 / INR 12000 
Storyboarding (major keyframes for 1 min video)– $129/ INR 9000 not more than 10 keyframes
Classical Hand Drawn Doodle Animation – $499/ INR 35000 per 30 secs (VO is A.I. driven text-speech) *
Digital Real-time – $299 / INR 22000 per 30 secs (VO is A.I. driven text-speech) *
Automated App Driven – $139/ INR 9,999 per 30 secs (VO is A.I. driven text-speech) * * Script to be provided by the client
* If real human studio-recorded VO required, that will be billed as per actual 
SOME OF OUR CORPORATE DOODLE ANIMATIONS:
A Typical WhiteBoard Animation
A mix of Green Board and Glassboard Animation
Pure Glassboard Animation
LET'S SAY HI!
Have a project to discuss?  Let's meet over a cup of coffee or tea or if you prefer over a video call.