LET'S KEEP EMPATHY FIRST!
60% of service-centric businesses don't do end-user testing. Sounding strange, isn't it?
A huge 47% of the businesses try to get the answer right rather than asking the right question.
To Design is to Design the Design of a Design.
No, Design Thinking has never been a fad. Nor it has suddenly popped up from nowhere and the entire world is going gaga about it.  It is no surprise why suddenly companies like IBM, Accenture, Dell, TCS, Cognizant, General Motors, and others have lapped it up and preaching the practice in everything they do.
The interesting part is that since these biggies have lapped it up now, people have started asking what is design thinking and why we should use it? But, shouldn't it be kept right there at the top? If you are making a product or service that is customer-centric, shouldn't we start with the customer first?
Well, for many who want immediate success by internalizing Design Thinking in their processes, let us tell you, Design Thinking is not Magic. It never claims to be. Don't try to use it to quick-fix broken processes. But, it is a methodology that will give your organization a bigger perspective, a bigger meaning, help you to visualize, fail first and interpret future possibilities. How you can make products and services better for your customers.
Design Thinking Consultation & Corporate Training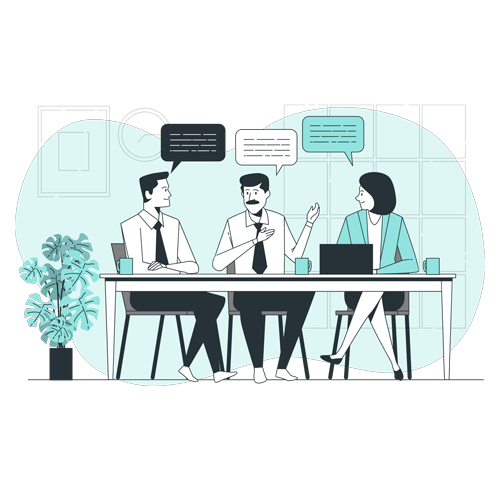 Design Thinking Consultation Services
Well, Design Thinking is not a glue to fix all broken pieces. That been said, it does help us to avoid breaking the pieces at the first time itself. Rather, Design Thinking helps you to fail first with smaller things, take decisions in incremental ways to make the end product or services better usable and loved by customers. 
As Design Thinking experts we handhold your business and help you identify needs of your customer, define the problem statement, provide you various ideas, make prototypes, and help you test your end product and service before launching it in the market.
Corporate Training & Workshops
Design Thinking Workshops should be hands-on. With that motto, we have prepared Design Thinking 2 days workshops for corporates or individuals that take into consideration industry knowledge and usage in real life.
Contrary to common beliefs Design Thinking Workshop is much beyond Sticky notes and Post-its. Chlorosynth's Design Thinking Workshops take into consideration of Real-life industry challenges and try to bring out innovative solutions during the workshop tenure.
If you're an entrepreneur or a UX UI specialist of a product/ solution manager or you are a top-level decision-maker, it is extremely important for you to attend these workshops or get them arranged for your team. The team will definitely get benefit from these workshops by understanding how to approach real-life problems through fun-filled 2 days active sessions.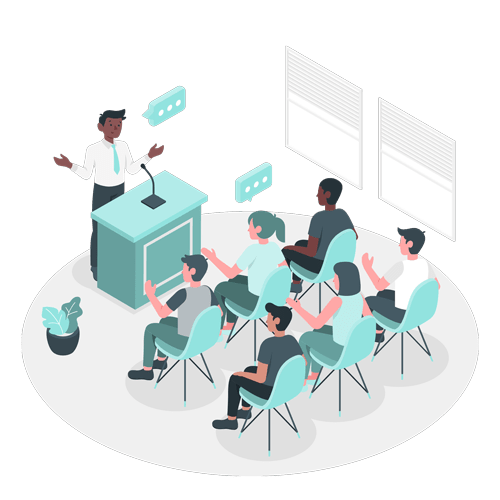 LET'S SAY HI!
Have a project to discuss?  Let's meet over a cup of coffee or tea or if you prefer over a video call.